Important Information for Warrior ONLINE PX Customers


From this page, use the menu TABS or BUTTONS where you can access our WARRIOR ONLINE PX store or check out other locations on the internet which offer other products that may interest you.


FIRST TIME USERS PLEASE READ ALL THE FAQ'S


If you have read the FAQ's or are already registered at the store?
F.A.Q.'s
Frequently asked questions about our Warrior ONLINE PX
1. HOW DOES THE ONLINE STORE WORK?

You will be required to CREATE AN ACCOUNT by registering as a user with a user name and password. After you establish your profile, you will be able to use the shopping cart, order and after paying, track your order or see your present and past purchases. Shopping is just like any other online store with a shopping cart. You shop and place your items into the cart, fill out your address information, or destination for shipping, select payment type and confirm your purchase.


To see a FULL DESCRIPTION of the product listed, click on the PRODUCT NAME or PHOTO.


2. WHAT ABOUT SHIPPING and HANDLING CHARGES?

Shipping charges are based on WEIGHT since the products listed all weigh over an ounce and a half. Shipping will be by USPS and either First Class Parcel or by USPS Parcel Post, based on the size of the envelope or package. In addition, the cost for bubble wrap envelopes and merchandise mailing sleeves will add $.75 to the cost. Sorry, but otherwise, it comes out of my pocket.

3. WHAT INFORMATION IS STORED ON THE WEBSITE (PRIVACY INFORMATION)?

The only private information stored is your name and address information.

4. WHAT ABOUT CREDIT CARD INFORMATION?

The shopping cart uses PayPal as a payment vehicle and is done through a SSL (encrypted) secured link. NO credit card information is retained NOR stored on the WEBSITE (212warriors.com).


5. HOW DO I PAY FOR MY PURCHASES and what is PayPal?

The shopping cart will link you via an SSL (https://) secured link to Paypal (an industry leader in secured online banking transactions) when you "CONFIRM" your order. They will handle all transactions through their website.Their services are GUARANTEED against fraud and has a SELLER PROTECTION POLICY. IF you have a Paypal account, you simple log into Paypal using your account information to complete your transaction. IF you do NOT have a Paypal account, click on the "I DON'T HAVE A PAYPAL ACCOUNT" link and you can pay with your credit card. Paypal may ask you to create a temporary account AFTER you have paid. You are not required to create an account at this point. Paypal accepts VISA, MasterCard, American Express and Discover cards for payment. You may also choose to pay by check (delays shipping until payment is received). I have heard that in some locations (areas of the country) PayPal may require that you create a TEMPORARY account to pay by credit card. I cannot confirm nor deny that this may happen to you.

6. CUSTOMER COMPLAINTS

Contact me via webmaster@212warriors.com, or call 707-544-0764 with any issues you may have. I will do my best to fix the problem or give you a refund.

7. **OUT of STOCK** and BACKORDER information

When the store runs out of an item, it will show
**OUT of STOCK**
. You will have the option of removing the item from the shopping cart or leaving it there. IF you choose to BACKORDER the item by leaving it in the cart, you WILL BE CHARGED FOR IT. It's just the way the shopping cart works. Check back in the store for stock date availability. There will be approximately a 7-10 day delay to restock unless the supplier is also backordered. I will ship the item out as soon as it becomes available (no shipping charge). If you decide to cancel the backorder, I will submit a refund.

8. HOW DO I LEAVE THE PX?

Logout first (upper right hand corner of store) then close browser window or CLICK on the upper left hand side of the menu where it says "Top".

9. HOW MUCH PROFIT AM I MAKING?

None. With any luck, I will break even on selling these products. This is done for the benefit and enjoyment of 2/12th veterans.

10. DON'T WANT TO USE THE SHOPPING CART, BUT STILL WANT A CHALLENGE COIN?

Call me at 707-544-0764 or email me at webmaster@212warriors.com.


11.
MOST IMPORTANT!!!
Will I get any order confirmations via EMAIL?

If you create an account, place an order and pay via PayPal, you will receive three notifications via email. The first email alerts you to the CREATION of your user account for the Warrior ONLINE PX. The second email should give you ORDER information, name, shipping info, order number and what you ordered from the PX. The third email should be notification of sending a PAYMENT to me (Arnold Krause) from PayPal. You receive all of these and you are good to go. I will also send you an email when your items are shipped. If you choose to pay by check, you will also receive a similar email notice that your items will ship upon receipt of payment via USPS.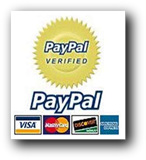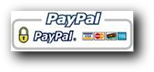 Stock UPDATE: The recent fire at my house destroyed any remaining challenge coins. It also destroyed the belt buckles I had in stock. However, I can have buckles made "special order" if you would like one. It takes about 4-6 weeks to get. (updated 11/16/2017)
Verbal Instructions